Volunteers are still required for AFC3 on the weekend. Particularly Sunday afternoon from 3pm for pack up this Sunday 20th August and Sunday 27th August.
If you can help contact Garry Webster at garrytwebster@gmail.com
We also need volunteers for other times see original post below.
Attached is a map of the AIS showing the location of the event at Map reference C4.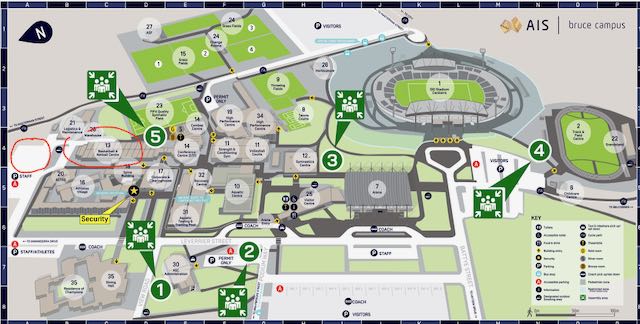 ACTFA is hosting the AFF Fencing Circuit #3 (AFC#3), being held on the last two weekends in August at the AIS Basketball Hall, Bruce.
We are calling for volunteers to help at the event. There are jobs suitable for people of all ages and abilities, plus training is available for the more technical jobs.
You can nominate the days and times that are suitable for you.
This is a great opportunity to see Australia's best fencers in action.
Jobs to be done include: laying out the field of play, Equipment Control (training is provided), and running video equipment. Lunch is provided on Saturday and Sunday.
We will need people for:
Friday, 18 August and 25 August from 1pm to 7pm.
Saturday, 19 August and 26 August from 7am to 5pm.
Sunday, 20 August and 27 August from 7am to 5pm.
Let Garry know what time and day works for you by emailing garrytwebster@gmail.com.
Garry Webster